CONVOY OF HOPE RESPONDS TO TORNADO OUTBREAK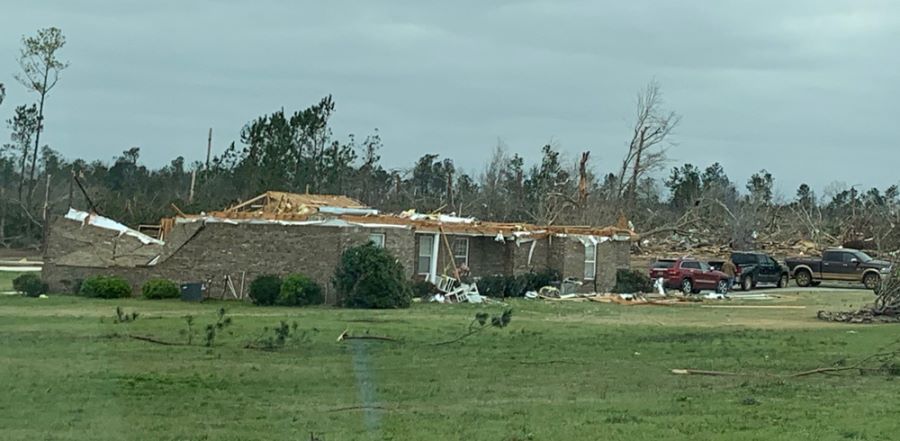 DON'T MISS ANY STORIES. FOLLOW AG NEWS!
Convoy of Hope's Disaster Services Team deployed Sunday night from Springfield, Missouri, and made their way to Lee County, Alabama, after a devastating outbreak of tornadoes swept through Alabama, Georgia, Florida, and South Carolina.
According to reports, at least 23 people were killed in Lee County, Alabama. There are fears this number could rise as search and rescue efforts continue throughout the area. The National Weather Service has estimated the first tornado to impact Lee County was an EF-3 rated storm (136 to 165 mph wind speeds) and at least a half-mile wide.
Convoy of Hope's Disaster Services Team is headed to Lee County where they will meet with local officials and partners to further develop Convoy's response strategy, says Jeff Nene, Convoy of Hope's national spokesperson. "We have sent a tractor-trailer load of supplies to help the community with immediate needs and we have additional personnel and equipment on standby ready to depart."
Sunday was the deadliest day for tornadoes in the United States since May 20, 2013, when a devastating EF-5 tornado (wind speeds in excess of 200 mph) hit Moore, Oklahoma, killing 24 people.
The response to this outbreak follows Convoy of Hope's response to the EF-3 tornado that struck Columbus, Mississippi, on Feb. 23 leaving one person dead, hundreds of buildings damaged or destroyed, and a community in need. By the morning of Feb. 24, Convoy of Hope had deployed a team equipped with cleanup supplies, chainsaws, and heavy equipment to aid those affected.
Prior to the storm, floodwater from heavy rains affected many residents of Northern Mississippi. Convoy of Hope staff and volunteers delivered flood cleanup kits to those in the area.
In its Mississippi relief efforts, Convoy of Hope staged its disaster response from The Assembly (AG) church in Columbus. Provisions included wide scoop shovels, push brooms, plastic totes, garbage bags, and flood clean-up kits. The Assembly's kitchen was also utilized to help feed victims and volunteers.