USING THE ARTS TO EVANGELIZE CULTURE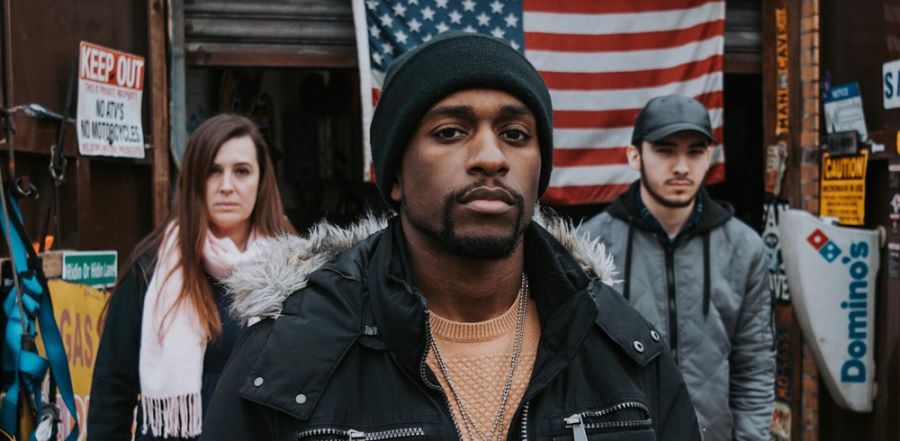 DON'T MISS ANY STORIES. FOLLOW AG NEWS!
With its gritty, urban-oriented theme of overcoming racial conflict, 
Peace on Earth
 isn't a traditional Easter play. But when the production premieres on Easter at 
Hope Center Tabernacle
in Jersey City, New Jersey, the message will be the same: Jesus is the only hope for lasting reconciliation with God — and each other. 
Hope Center churchgoer Sidney Bowie portrays Craig Harris, an African-American activist who experiences inner struggles between living the way Christ says and the injustice he sees in the world.
"One of the central messages of the play is that the solution to racism is found in the work Christ did on the Cross," says Bowie, who works in merchandising for a major department store chain in New York.
In a spoken word excerpt from the production regarding racism and sonship, Bowie declares, "When we come to the Father through residence in the Son, we don't have to go after peace. No! Heaven says it is done. Heaven says you have won. Heaven says you're a son."
Written by Hope Center's Michael Mendoza and Anoushka Merille, the original production is one of a dozen dramas, musicals, and coffeehouse events hosted annually by the unusual church.
Its drama ministry became so well-known after opening in 2000 that founding pastors Mario González, 58, and Leigh Piatt-González, 55, later decided to align Calvary AG's name with Hope Center Arts.
The coupling has spurred growth: the church has an average of 650 at Sunday services for Anglo and Hispanic congregations and at its satellite campus in Hackettstown.
In Jersey City, congregants meet in the Hope Center for the Visual and Performing Arts, which opened in 2008. It includes an art gallery, classrooms for arts instruction, and the 500-seat theater that is home to three Sunday services.
Legally, the arts center is a church, but Mario says its primary goal is to earn a hearing for the gospel by speaking in a language the world can understand.
"We don't ask to be accepted because we're Christians," says the former worship leader, who got involved in inner-city ministry by caring for AIDS patients. "Art influences culture. We use this to the best of our ability to get people out of darkness and into cultural freedom and intimacy with Jesus."
Hope Center's contingent of actors, singers, musicians, and other performers is something Leigh, whose primary job is directing the arts center, believes can be replicated in church bodies elsewhere.
Among the church's most well-known alumni are music producer Daniel Steele, who has worked with rappers Humble Beast and singer Lecrae and is now touring with Kings Kaleidoscope. Leigh says Steele is a prime example of their goal to disciple young people so when they become adults they can reach the culture with the gospel.
"The most important thing is to make sure they have a balanced Christian worldview," Leigh says. "Our approach artistically is to say what God would want us to say."
Leigh and Mario are optimistic about bringing a message of empowering Christians to make a difference to even wider audiences in the year ahead.
Recently the couple temporarily shelved the arts classes that last year drew 110 students to focus on discipling Christians and staging arts workshops in such countries as Cuba, Peru, Bolivia, and India.
In addition to pastoring the church, Mario is an attorney licensed to practice in New Jersey and New York. He says the training comes in handy with Hope Center's legal affairs, and earns community respect in a similar way the performing arts gain a hearing in culture.
"One reason the arts are so important is we're trying to train up a generation using the arts," Mario says. "If your message is religious in nature, they will limit your speech. But society allows you to say anything as an artist."