WHERE DISABILITIES MEET GOOD BUSINESS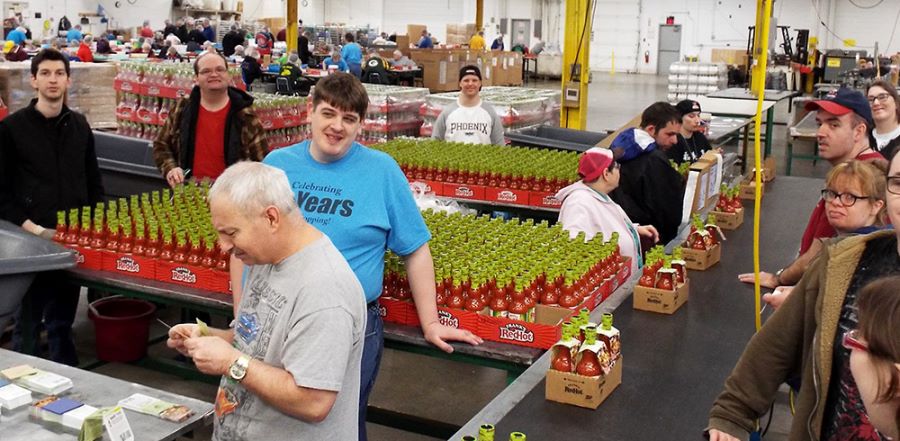 DON'T MISS ANY STORIES. FOLLOW AG NEWS!
Recently, My Healthy Church (MHC), a resource arm for the Assemblies of God, needed a job done that they simply didn't have the workers to do — a job that required hand-stuffing fliers into 40,000 Ranger Derby car kits. After researching the possibilities, MHC turned to SWI Industrial Solutions.
It was the right call. SWI's competitive bid, quality guarantee, and turnaround time were just what MHC was looking for. However, this win-win for MHC and SWI has more significance than it first may appear.
SWI Industrial Solutions workforce, with the exception of supervisors, is made up of men and women with disabilities. Robin Murphy, who has been at SWI for 10 years and the production manager for the past seven years, explains that the jobs SWI bids for typically aren't very complex, but fill a need for area businesses.
"We do simple assembly and packaging," she says. "For example, if you buy a bottle of barbecue sauce, it might have a hang tag with a coupon on it — it's possible we put that hang tag on there."
Murphy says the company employs 185 workers in its Springfield, Missouri, facility. In order to work at SWI, a person must be verified as disabled. Employs work a six-hour day, which includes an hour for lunch and breaks, but even though the workday is shorter than most, the men and women are there to work — SWI is not a glorified care facility.
"The reason our employees are successful here is that we coach them in their jobs almost every day," Murphy says. "Each supervisor oversees about 20 employees and uses prompts to help them stay focused and on task."
"The SWI organization is really a huge help to us because we do not have the man power to process some of our items," explains Amy Pargo, AG Product Sourcing specialist. "Our first goal is to have items come in already processed, but due to time, vendors capabilities, and expenses we have had to outsource some processing — the SWI organization has been a life saver."
SWI is not new to the Springfield landscape, having been in business for about 50 years. The focus of the not-for-profit company is to provide meaningful employment for people with disabilities. In an explanatory statement, the SWI website expresses: "SWI employees have proven they would rather earn money using their abilities than be given money for their disabilities."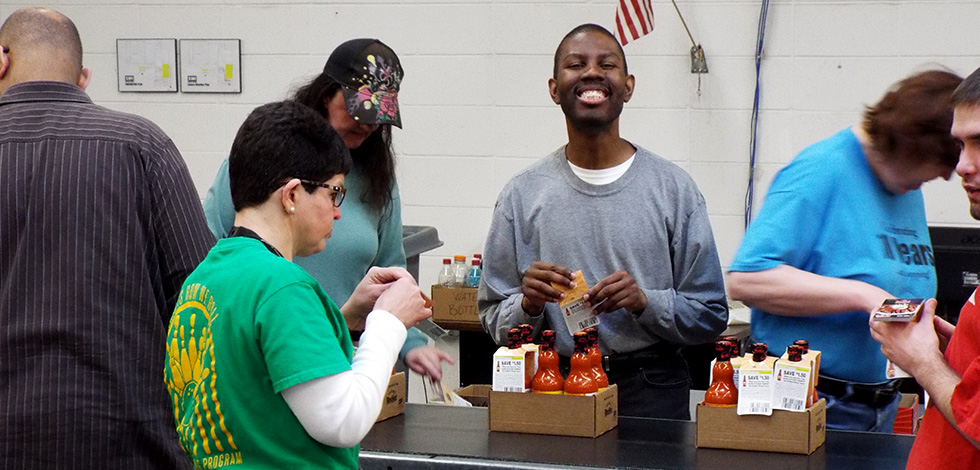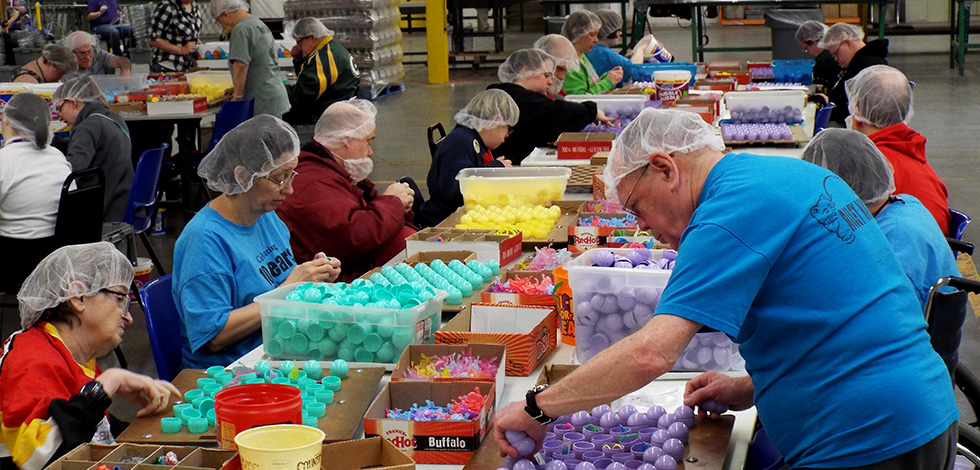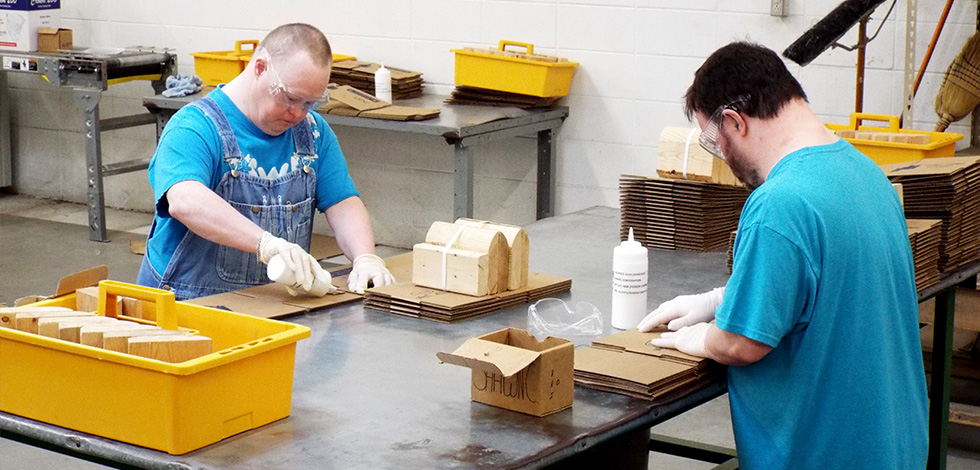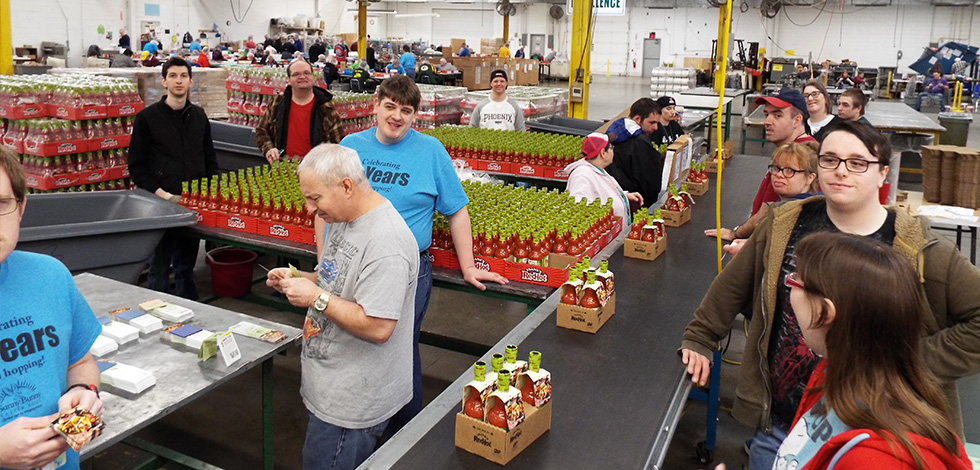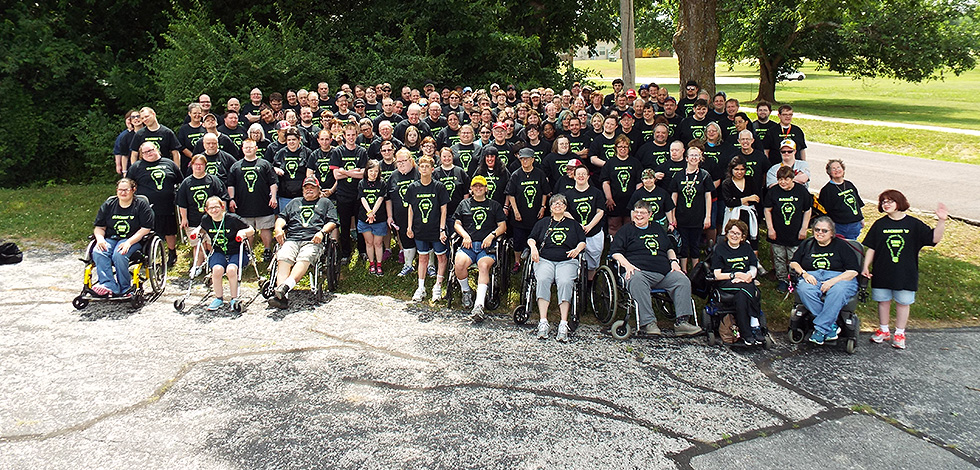 Along with working with local businesses, SWI employees also take turns working in the Sunny Bunny Easter Eggs portion of their 75,000-square-foot facility. Each year, employees fill hundreds of thousands of plastic eggs with candy or small toys.
SWI ensures that work done by employees are up to the highest of standards.
"In addition to supervisors, we have quality control staff who check the work on the hour," Murphy says. "We're not only competitive in our bids, we are able to turn things around quickly and with quality."
MHC is more than satisfied with the work SWI has done on the 40,000 Ranger Derby kits. The deadline was August. The 40,000 kits have already been returned to MHC — job completed — six weeks ahead of schedule!
Murphy explains that jobs like the ones coming from MHC to SWI keep employees busy, productive, and their lives purposeful.
"You have to remember, many of our employees' lives are not like yours or mine," Murphy says. "When they leave here, they go home and stay home. They don't go out. When they come here, they're here with their peers and it is a social thing as well."
Murphy says the reality of the SWI employees' lives was made real to her when a customer used to annually buy the employees a McDonald's lunch. "I couldn't understand how extremely excited they were every year for this lunch, they would just rave and rave about it — it was just McDonald's," she says. "But then I realized that many of them don't have a social life beyond work — they never get to go to McDonald's, so this was really a special treat for them."
Pargo says the experience has led MHC to bid two more jobs out to SWI, including folding and packaging a Say Hello scarf and placing labels on Ranger Derby axle kits.
"It's exciting to be able to work with a company that adds so much to the lives of people with disabilities in our community," Pargo says. "SWI is not only great to work with, they do a great job!"